Skypeople Music
presents
Psychedelic Journeys 
"a psychedelic trance experience"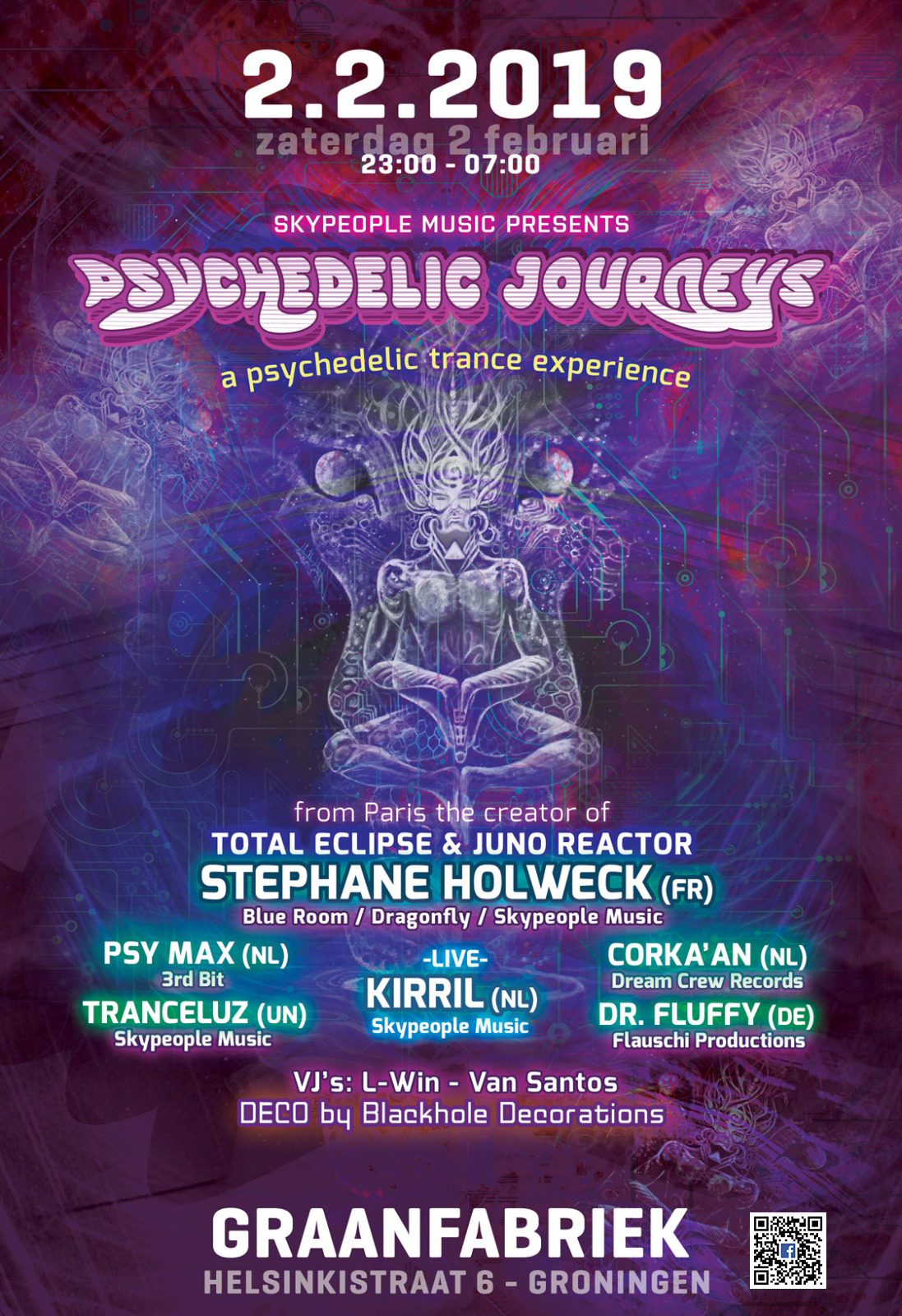 "A lovely night for real psychedelic trance music lovers, a journey of enchanting sounds vibrating your spirit.
An event NOT TO BE MISSED!"
Ticket seller:
https://skypeoplemusic.avayo.nl/transactions/new/73579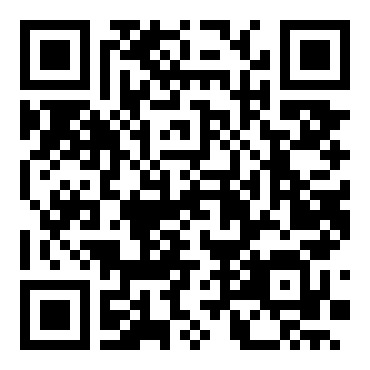 We are proud to announce one of our label artists especially from Paris France, one of the pioneers of the psychedelic trance scene
and the creator of  Total Eclipse and Juno Reactor
Stephane Holweck
Blue Room/Dragonfly/Skypeople Music
other Wizards of the night:
Corka'an – Dream Crew Records NL
Dr. Fluffy – Flaushi Productions DE
Kirril live – Skypeople Music NL
Psy Max – 3rd Bit NL
Tranceluz – Skypeople Music UN
Vjs:
L-Win
Van Santos
Deco by:
Blackhole Decorations
Turbo Sound and lasers show!
Tickets € 15
Tickets on the door € 20
A limited quantity of tickets ONLY!
Event information: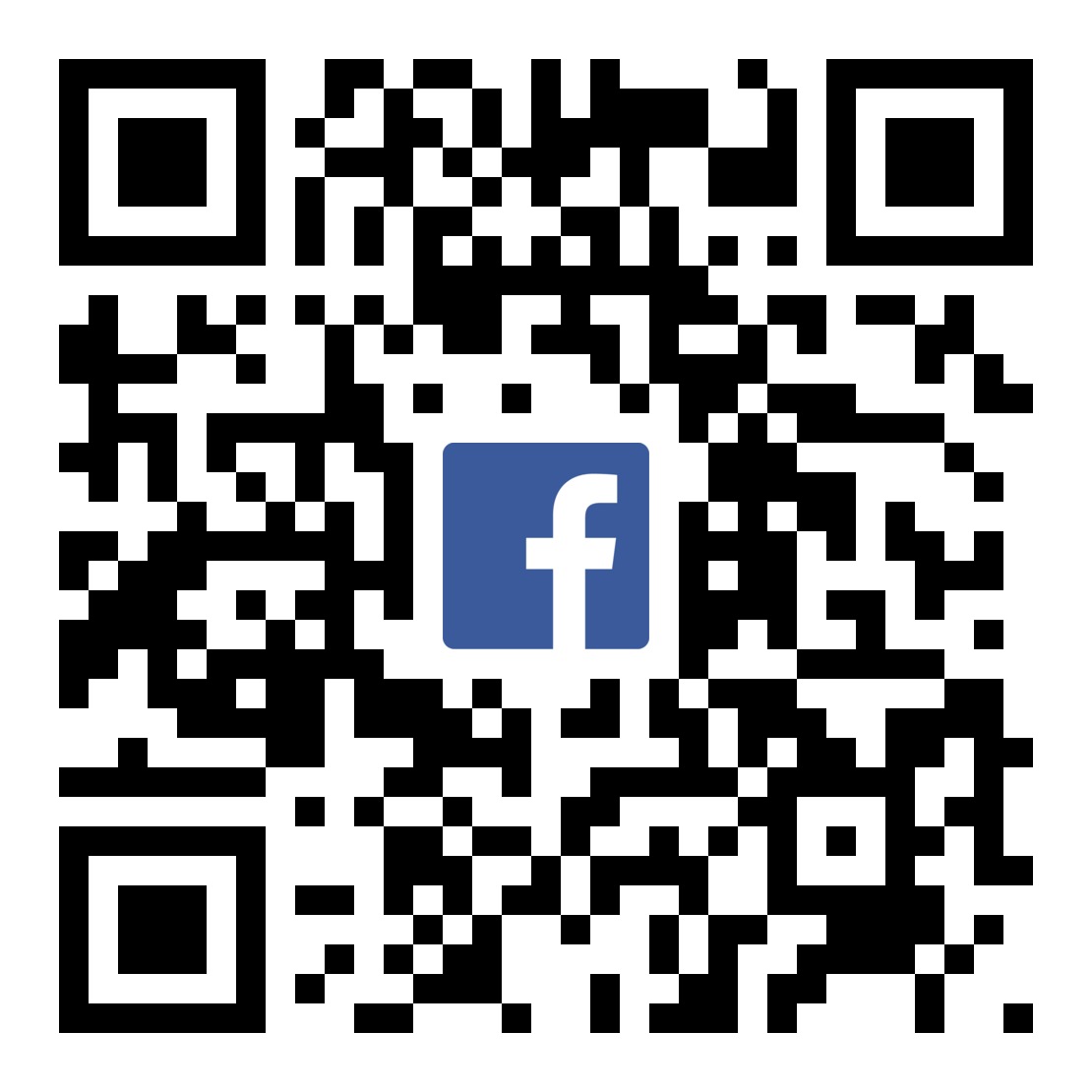 https://www.facebook.com/events/573282166476228/permalink/573821979755580/?notif_t=page_post_reaction&notif_id=1543970931058251
Saturday 2 February 2019
23:00 to 07:00
Stephane Holweck   (Total Eclipse – Juno Reactor)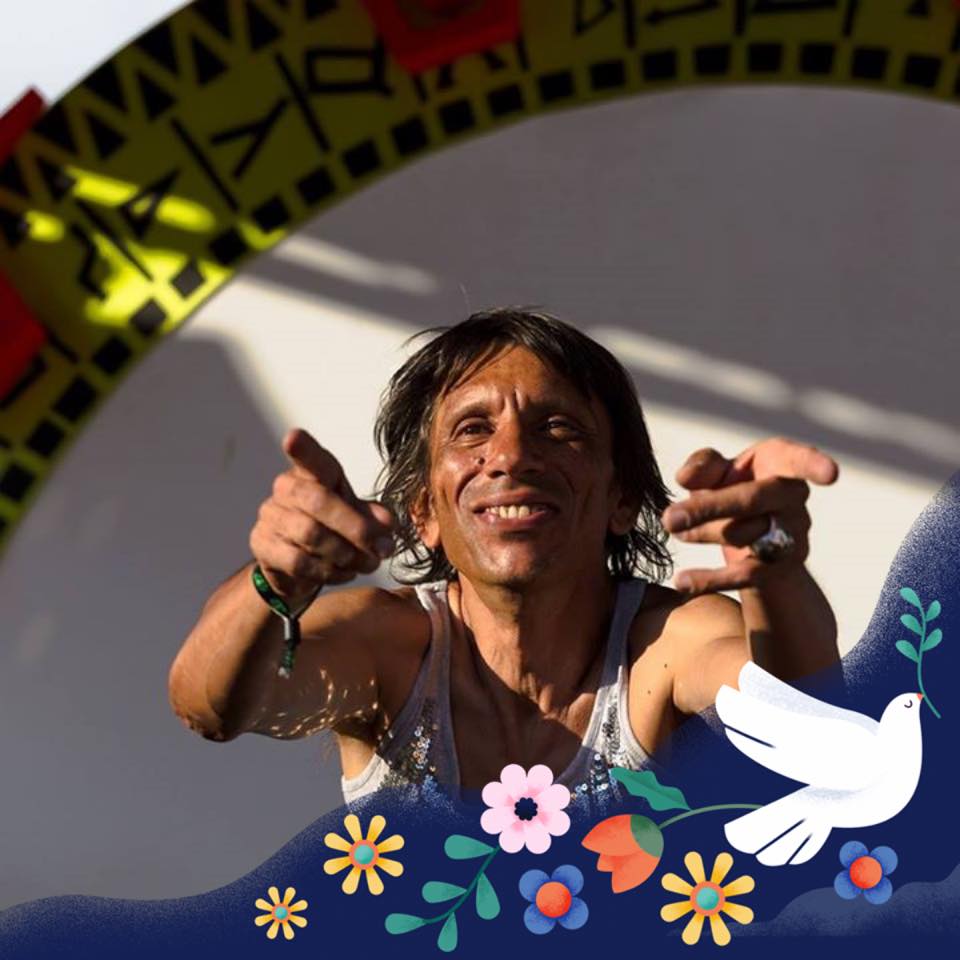 Frenchman Stephane Holweck started his music career in 1976 when he joined Hungarian Peter Ogi (O.G.I.) as a bass player. OGI signed a deal with Malcolm McLaren, so they moved to London, UK. In the early '80s, he played with several South London rock bands and started jamming with Youth who had just left Killing Joke, and they formed their own group called Brilliant. They both played the bass and were boosted by the drumming of Big Paul. The group recorded various singles and got charted in the independent charts. They were also joined by Jimmy Cauty, who lived in the same house as Stephane. Ben Watkins joined them in 1983 to play keyboards on a tour. 
In 1984, Stephane created another band called Fresh, with Brandon Beal and Muff O'Donnell. In 1985 they recorded Bobby's Boys "Bobby Can't Dance". An electro single which involved Robert De Niro and Martin Scorsese. They went to New York to record an album, but the collaboration stopped when the record company closed down. 
In 1989 he made a band with Ben Watkins called Electrotete, which was a 100% electronic based music project. They recorded singles for various labels and the project was dedicated to making party music, sending the tracks to Goa, India via the French DJ Yayo TBE and Fred KNK. 
In 1992 Ben and Stef formed Juno Reactor and released the album Transmissions on Nova Mute. They also involved themselves in the art world when they recorded a live experimental ambient soundtrack to accompany the sculptural installation of Norma Fletcher (later released as the Luciana album). 
Slowly Stef slowed down his work relationship with Ben, but he was still participating on the albums Beyond The Infinite, Bible Of Dreams and Shango. In the meantime, to escape the intensity of working with Juno Reactor, Stef linked up with Serge Souque in Paris at a TBE party on the famous Delo Barge. They wrote two tracks and recorded them in Youth's Butterfly Studios under the name Total Eclipse. Soon after, Loic Vanpoucke joined the band. From there they built their studio in Serge's hometown, Bordeaux. This project was very successful and Stephane has continued Total Eclipse as a solo effort since around 2005. 
Around 2003, Stephane, together with Michio Baba (who also collaborated on the Total Eclipse album Update Files), laid the foundations for the chill-out collective Digital Mystery Tour.  Stephane Holweck continues touring around the world and creating new projects such as Terraformers and Toxic Engine, exploring many different music styles.
https://www.youtube.com/results?search_query=total+eclipse+psytrance
https://soundcloud.com/search?q=stephane%20holweck
https://soundcloud.com/total-eclipse
https://skypeoplemusic.com/stephane-holweck/
J'aime (Tranceluz)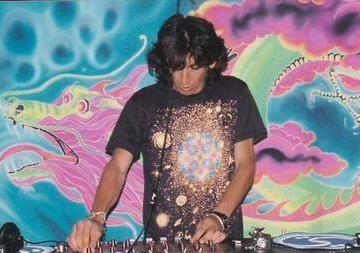 J'aime Roco is regarded as the Godfather of Psychedelic Trance in all Latin América. He is with Goa Gil one of the very few remaining DJs to still mix with DAT tapes today. He started as a dancer and took part in the first ever Psy-Trance event outside Goa, at Ruigoord, near Amsterdam, in 1988. He helped organize the first-ever "Solar Eclipse" event in the world, at Putre, North of Chile, in 1994, and has played at places where trance music was never played before him, from Mexico to Antarctica.
Worked in "Return to the Source" and created "Beyond The Brain" in Australia in 1995, Is composing Psychedelic Trance music, ambient, and World Music since 1995.
His artist name "Tranceluz" ("Light in Trance") was giving to him after playing 32 hours dj-set at the techno Village Seminyak, Bali, Indonesia in 1997. He played in Goa during the seasons 1994/1995, 1995/1996, 1996/1997 and 1999/2000.  A global trotter, throughout his career, he has collaborated with artists such as Nick Taylor (who taught him a lot about production), Prana, Rhythmystec, Ochi Brothers, Makio (Asteroidnos.), part of Aeternal, Sunyata, 6 Fingers, Crossed Minds with, Aqua Colors, Abhasa. 
The name Tranceluz (Light in Trance)was giving to me after playing a 32 hrs. set in Bali (techno Village) Seminyak, Bali, Indonesia in 1997.
Releases by King Coconut Records NY, MMHR and Skypeople Music.
http://goatrance.xyz/music/tranceluz-jaime/
https://soundcloud.com/search?q=tranceluz
https://www.youtube.com/results?search_query=tranceluz
https://skypeoplemusic.com/jaime-tranceluz/
Corka'an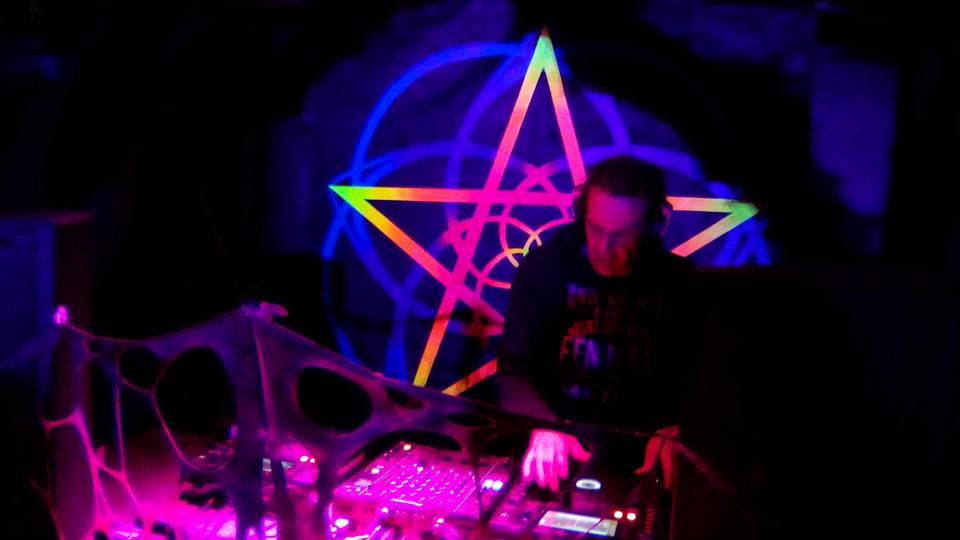 Born in 1972 ..he has no music background.
around 2006 he found a psy-trance CD in his car it was his first contact with psy-trance music.
The music intrigued him, so he went looking for psy-trance parties.
A good friend showed him where to go if he wanted to know the scene. He soon felt at home. In 2009 he organizes for the first time a private party called AUMDAT!
He immersed himself in designing deco under the name Goalistic area 51.
After listening to so much of psy-trance in different locations, he knew he wanted to be the guy who decides what kind of music is playing.
So he bought his first set of players CDJ 100S with Behringer 750 mixer and taught himself how to play.
His first public appearance was at the GIDEON festival in 2012 under the name Aquatone. After this performance, he knew it … He wants to go further than this. He wants to grow and get better.
With hard working and playing for hours and hours in his small basement, he gets the real feeling. People are inviting him to play at small parties at first. He really enjoys wat he is doing.
Now he starts to play psychedelic cill out too! With more playing time he gets to play at bigger parties and people start to recognize his sound!
People see his hard work and in 2014 he gets the chance to play two sets at a major festival, Psy-fi.
A wish came true for him.
To separate the chill-out and dark sets he had to find the other performance name and it came to him as Corka'an.
Now that he plays for a longer time, his taste in music is so wide that he decides to use the name Aquautone only for chill-out sets and Corka'an will play the dark psychedellic sounds
https://soundcloud.com/corkaan
PsyMax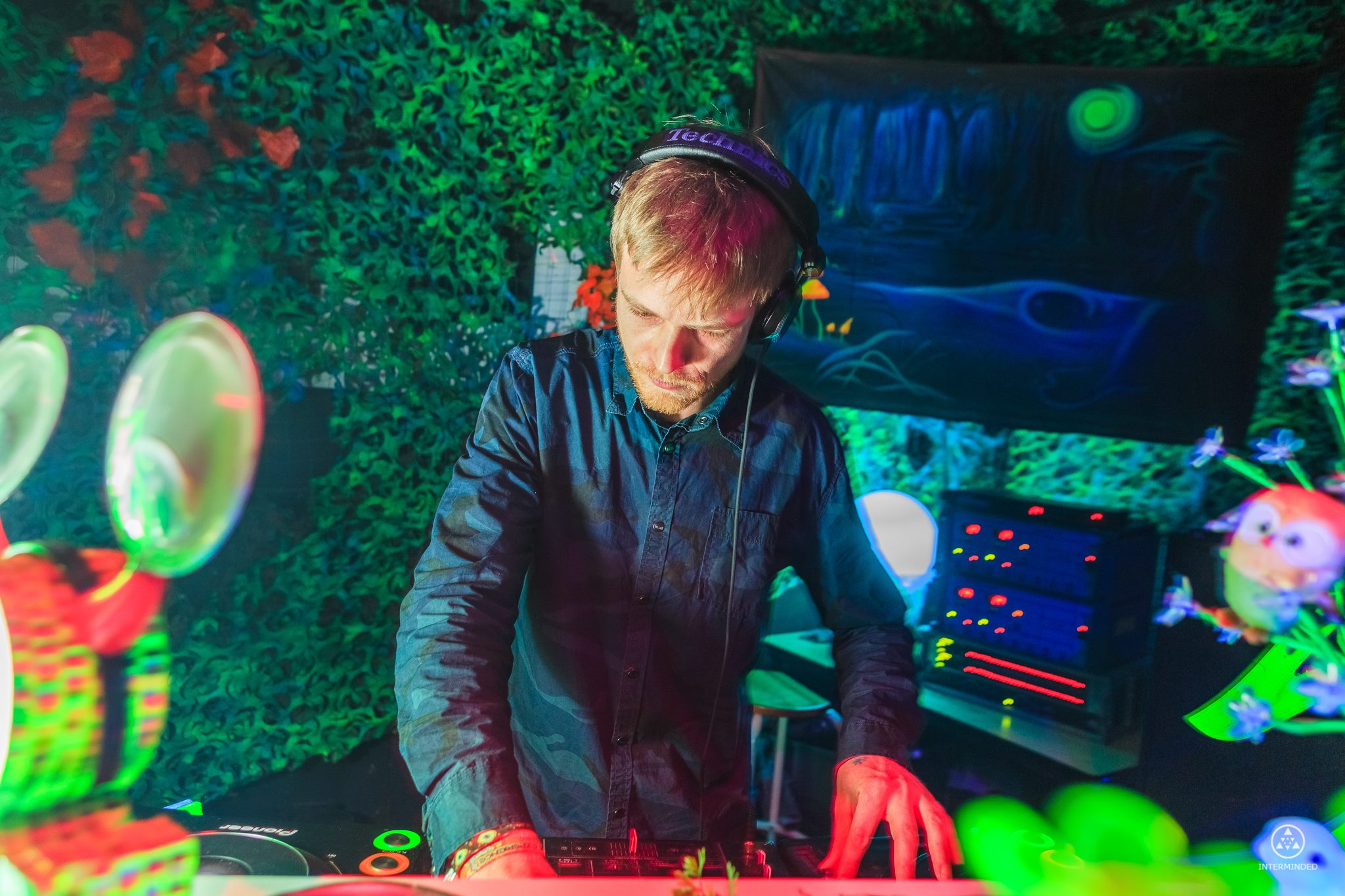 Max Kieft A.k.A DjPsymax 
In love With Psytrance Since 1999!!! And Started The Music Mixing In Sept 2007 
Like MAx describes getting into the scene:
"After I Discovered The Psy/Goa Scene in Groningen in 2003 And Become Real Friends 4 life With a Lot of them.
Joined The Freakend Crew Organizing,Performing and trying to help:P with PArty's In And Around Groningen A couple of Years ago. 
And since 2011 also With the 3rd Bit Crew Giving Me a Place To Perform And even More Party"s To help with……
Almost every weekend On A Party Somewhere>Playing or not always Fun 🙂 With them PartyMonsters all Around"
https://soundcloud.com/djpsymax
Kirril (Bloc)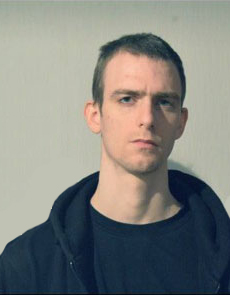 Kirril started to make music in 2007. More and more his music started to get influenced by the darker side of things around him. After some years of partying, roaming around and performing on illegal events, he started to study music production. There he worked obsessively on his skills for 5 years, working from 9 in the morning to about 10 in the evening every day, while also continuing the nightlife. During this time, he also met the other members of Bloc, hip-hop producer Eugene de Munck and glitch producer Eric Flumine, as well as frequent vocal collaborators Ruben van Hemmen, Martine Vrieswijk and others.
The 3 EP´s Bloc has made so far are the result of highly collaborative sessions at Kirill's home.
Diverse influences and skill sets came together to form an eclectic whole. Kirill's experience in both sound design for movie and theatre, being a mix engineer for bands, and making obscure, dark dance music for illegal events, combined with the various musical skill-sets of the other members and vocal collaborators of Bloc, are important factors in the development of the sound of Bloc.
Just as important was the collaborative work environment, a constant conversation, exchanging ideas, developing them further, making the music into something just one individual would not be able to do.
The result is a body of work that does not fit into one category. Sometimes dark and melancholic, sometimes suddenly collapsing onto itself in glitched out and industrial influenced madness.
https://soundcloud.com/kirril-schreiber
https://www.youtube.com/watch?v=V9LQtrHIGi4&index=1&list=PLkgGcJaiVJP8DYOGvFUkDcSLfaak1cOf7
https://skypeoplemusic.com/bloc-2/
Tobias Pfeffer – Doctor Fluffy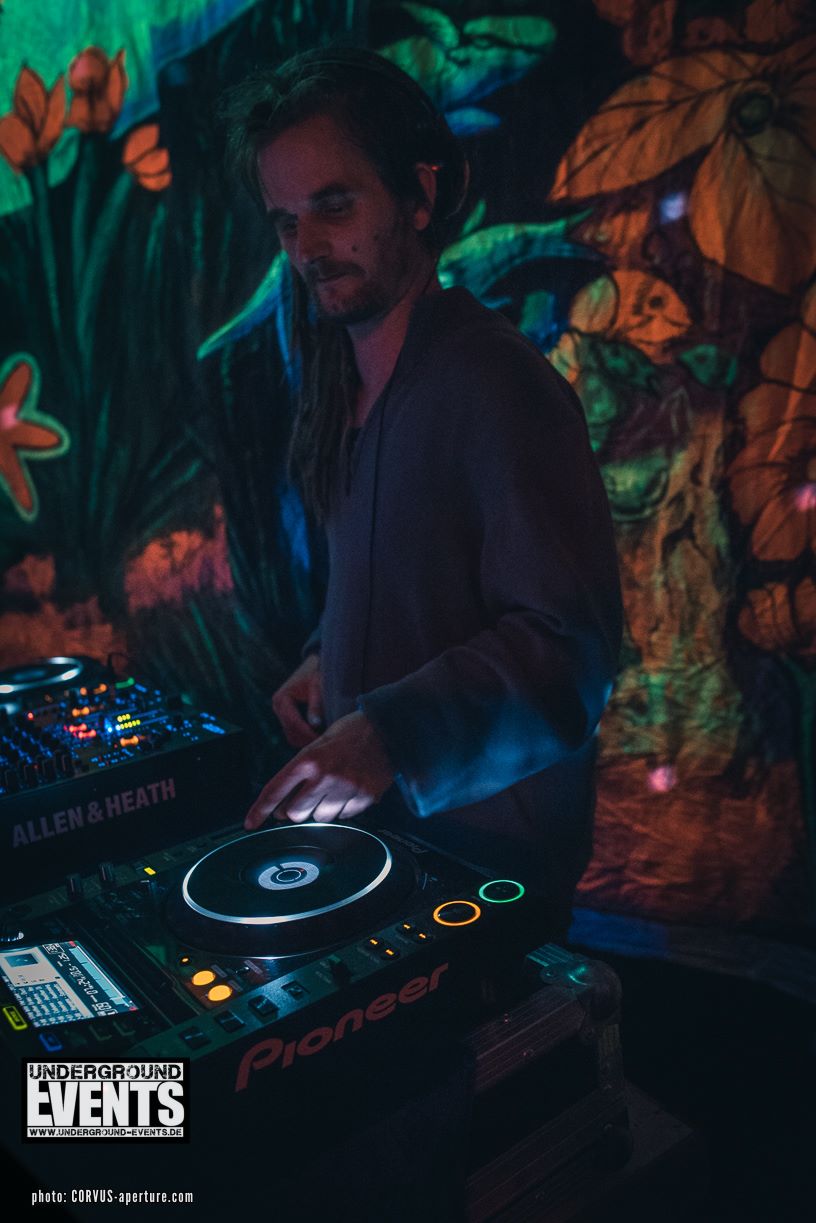 DJ from Göttingen,  Germany started playing a few years ago, Goa Dj with a very wide taste, played Psy Fi Festival in 2016. He plays from Schwerpunkt to Dark Progressive, Chillout and Darkpsy/Forest.
https://www.youtube.com/watch?v=eJ02NqVO2yM
https://soundcloud.com/doktor-fluffy
https://www.facebook.com/Flauschi-Productions-602703313096344/?eid=ARAuPSmYx1t_pndrrXTMv0-jITt1RdsHBqg9cIeeGpPnphPtTobZU8DBJRhaA4-TSdt77M3grcbn24UC&timeline_context_item_type=intro_card_work&timeline_context_item_source=100000476146232&fref=tag
Put it in your agenda: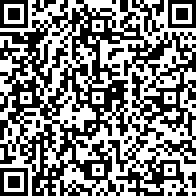 \
The place to be:

Graanfabriek
Helsinkistraat 6
9723 BD Groningen
For info: contact@skypeoplemusic.com