Santox & FelaMani – Xclusive Underground [SKY16]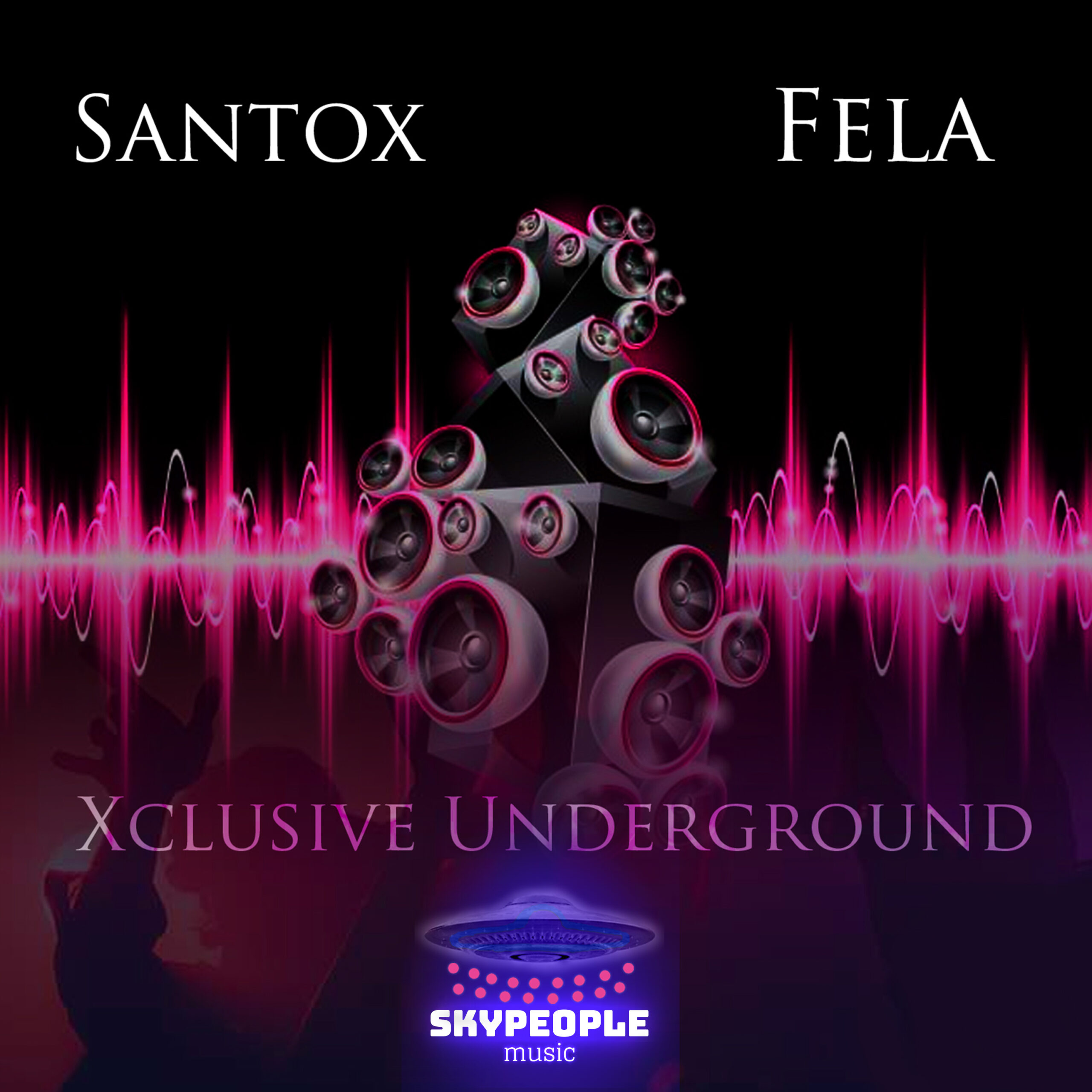 Santox & FelaMani – Xclusive Underground [SKY16]
1. Santox & Fela – Supernatural Skitzo Final Edit
2. Santox & Fela – The Love Surrounder (Final Edit 33.33.33)_2
3. Santox & Fela – Let's Party(Original Version)
4. Santox & Fela – SubConscious Vibe
5. Santox & Fela – BeatBanger! (Stereo Mastered)
6. Santox & Fela – My Mind Goes Round And Round (Original Version)
7. Santox & Fela – Paranoid (Stereo Mastered)
8. Santox & Fela – What The Fuck!
9. Santox & Fela – Drive by (Original Version)
10. Santox & Fela – Shake Those Tits From Left To Right(Original Version)
11. Santox & Fela – Let's Rock The Beat!
12. Santox & Fela – Hold On
Santox & Fela create their sound as an autodidact with self made so6ware programs what results into a hyper stutter gimmick new style of effect no one else can imitate or design.The tracks "Supernatural Skitzo" and "The Love Surrounder" use this type of special weapon technique.Very accessible experimental creative way of producing is used with this 12 track album, while listening you will space away completely.
We want to create something other people can't create and give an experience you need to listen to like it is art.Our music is an art-type a music with complex manoeuvres your brain needs to get use to.It's like a supernatural magic that will work like a hypnoses-trip you will never forget.Listen and experience this album-trip and feel the magical powers come 2 life, as Santox & Fela will change the future of Dance- music in a technique-tech-house style what will make history.
Top Notch professionally and perfectionism you will hear from Santox & Fela.No one-day-fly type a sloppy producers, but veteran pioneers responsible for music and ghost productions for the top of the industry. Stay tuned folks, this is only the beginning of what to expect.
All tracks mastered by J'aime Roco @Studio Skypeople Music